Description
Brochure Design Inclusions:
Custom Size (Default: A4 or letter)
Choice of folding options
Print-ready PDF with crop marks
Web-ready PDF without crop marks
Editable InDesign package
Up to six stock images
Three rounds of revisions
Possible Uses:
Why a double sided brochure design? There are many reasons why your company chooses to display information over two pages. Mostly it is to give all the right content and information to the reader. These brochures more mostly intended for printing and handing out. But will be made for optimal digital distribution. This could be for a brochure or flyer, a product information sheet, instruction sheet, sales sheet, price list, compatibility statement.
If you are running a workshop, meeting or conference you might need several distinct brochures. Where each brochure explains your offerings to prospective customers, a list of future/upcoming events, your special promotion.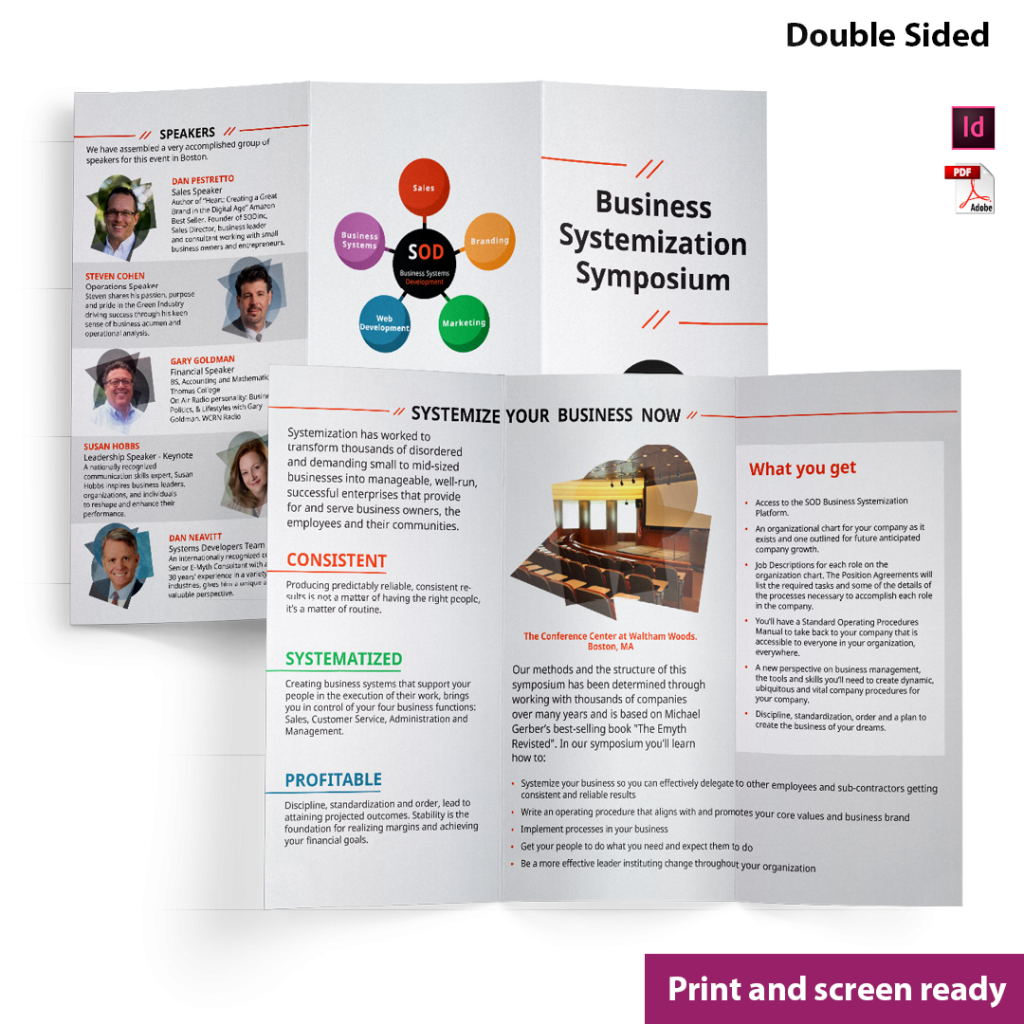 Content drives layout
Lakazdi starts all documents from scratch, no templates here. So it is very important to get all your content together before starting the design process. Sure, Lakazdi can do mock-up type work with generic images and placeholder text to give an idea of design in the first round but it likely won't meet your needs. Knowing about the requirements upfront means that Lakazdi adds these details in right away. Working a large table or four extra products into a document is not an easy task, so knowing this at the start means they are included and designed around. Starting with all the right content and building a layout around these elements also saves time in the revision process. Quicker turnaround.
Print and digital
Your two-sided document will be both print and digital. All the back-end stuff will be taken care of so that you only need one InDesign file package. You will receive two PDF files. One will be print-ready 300dpi CMYK with crop marks. All the things the printer needs. One will be web ready. This means clickable hyperlinks and emails, embedded text, small file size. All the things your email, CRM and website needs.