Description
Report template inclusions:
Your choice of software: InDesign or Microsoft Word
Bonus PDF file with instructions on how to install
Word or InDesign template file to install or use
Sample document containing placeholder text using your template
Built-in fonts and colours
Cover page
Page numbers (starting after the cover page)
One-click updating Table of Contents
1 × Table and 1 × chart design
Use this basic but versatile InDesign or Word template for any of your business needs. Everything is already built-in so every page will look uniformed and on-brand. Simple and easy to use in-house for any report or document. Includes table, graph and pie chart styles so you can arrange and create infographics very easily. Therefore you can display data alongside your text. Use for meetings, workshops, financial reports, presentations or pitching, government reporting, and a wide range of other situations. Can be used in any industry.
Front matter
Each report template comes with a cover page built in. The page numbers start after the cover page and are also built in. There is a Table of Content (TOC) built in so it will be one-click to update. Great for time saving.
Single, double sided, or flexible
When purchasing please select from the three options. With single sided, each page will look the same in terms of page number, where the logo sits etc. Double-sided will be alternating left and right pages so that it looks great printed and bound as spreads. Or flexible means that you will need the document to work in both formats with no changes. Therefore in this case, Lakazdi will design with this in mind.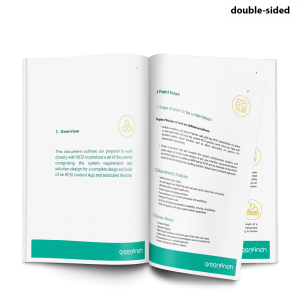 Headings, subheadings
All the fonts including headings and sub headings are all built in. These match your brand. So you can simply add your content directly into InDesign or Word to remain on brand. As a standard, you will be given three heading levels. If you need any specific styles please let Lakazdi know and these will built in for you.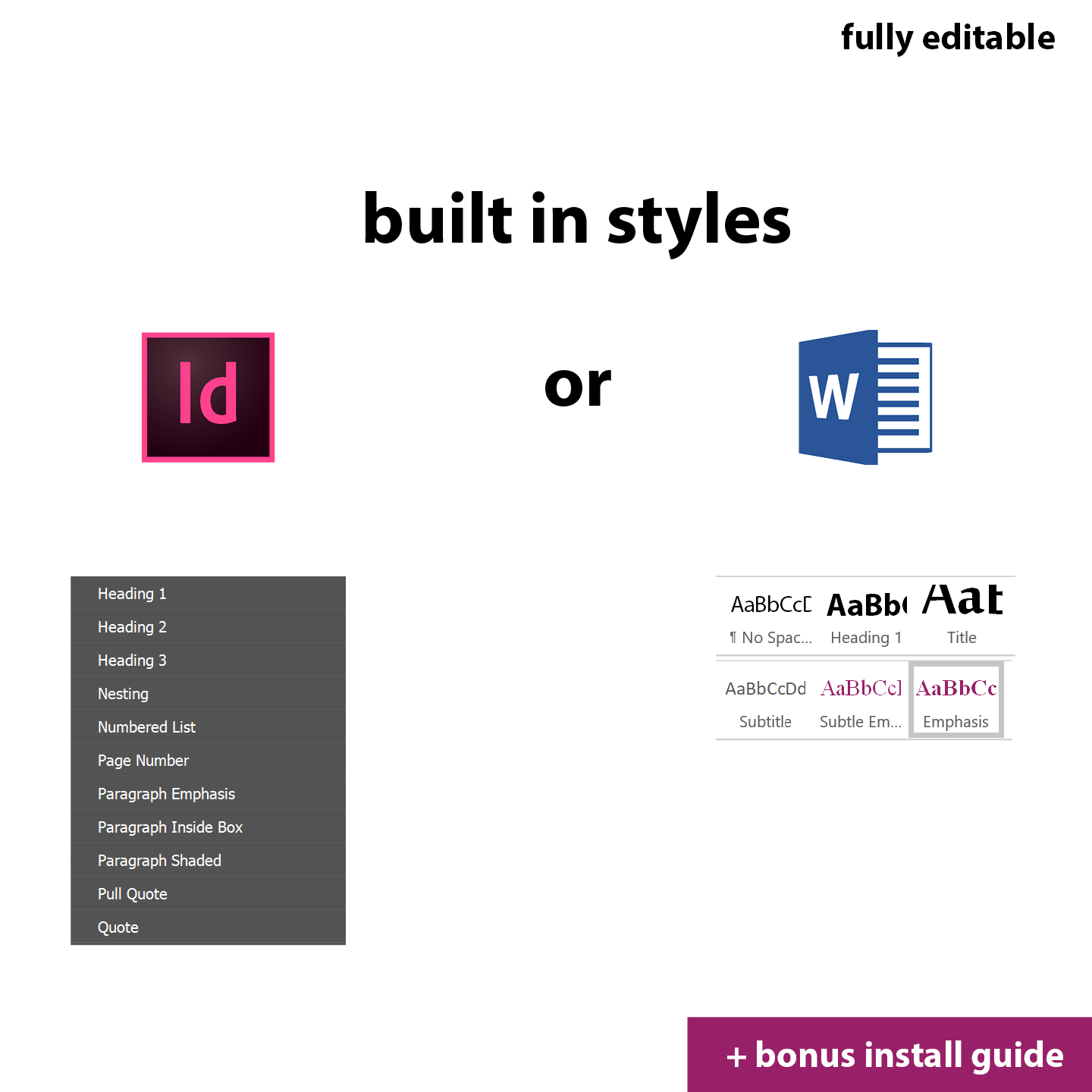 Bulletpoints and numbered lists.
These styles are built in as well. The bullets go to three levels. These are all custom selected by our designer to match your brand.