Description
Printable // Monthly Goals // Tracker // Pen to Paper // Low Tech // Mini-book // Pocket Planner
Print a pocket planner on a single sheet of paper to track many things in your month. This tracker prints on A4 paper. The PDF contains fillable fields so you can type your own goals in and they will appear white on black above each of the tables.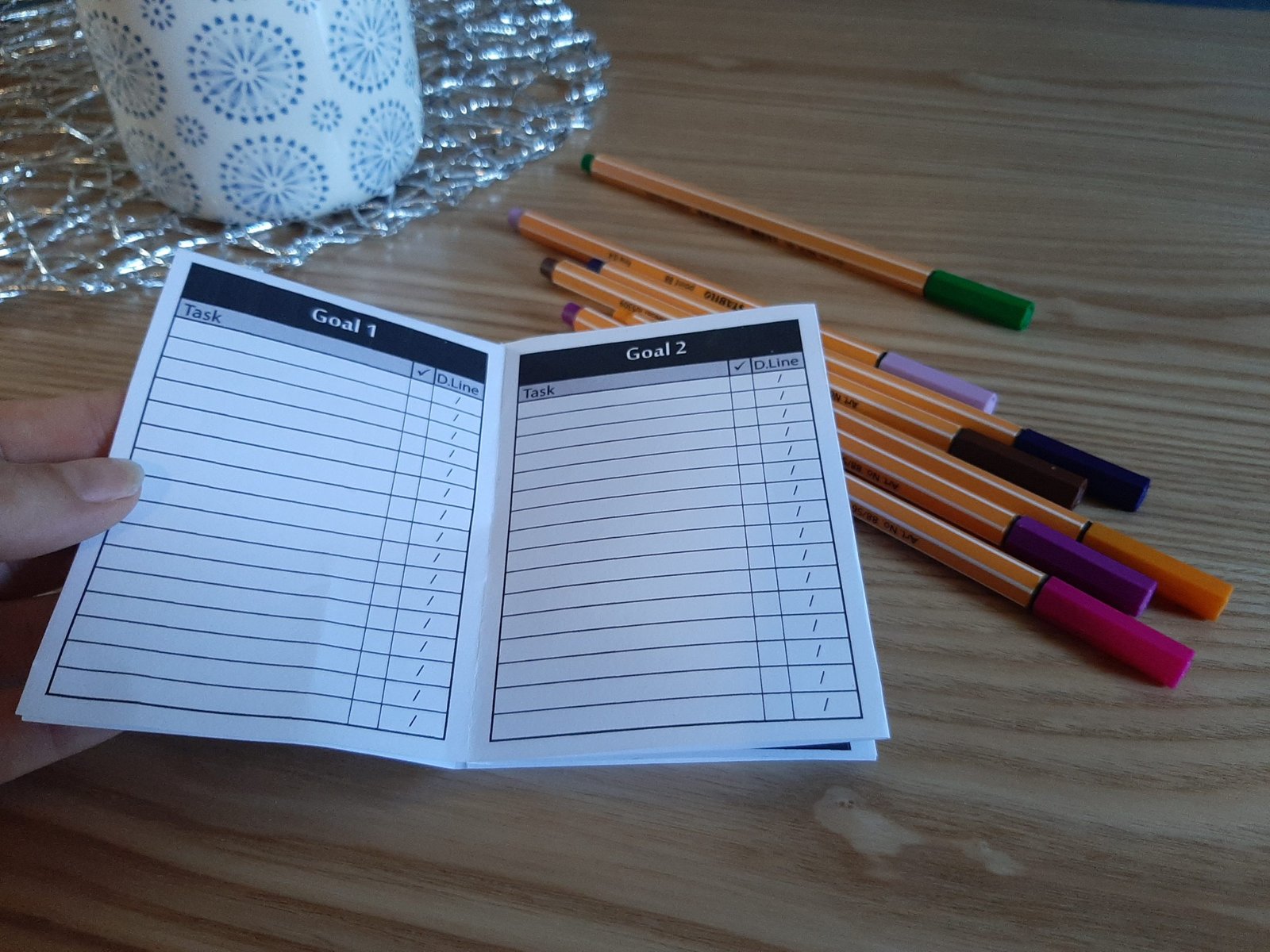 Designed for work days. Monday through Friday
Track:
◆ Four Goals (two with ticks and deadlines and two with where and when)
◆ Vitamins taken
◆ Health Symptoms
◆ Work Schedule
◆ Leisure activities (for some work-life balance)
Best for the sort of person who likes to put pen to paper but doesn't want to carry around a big bulky planner or journal. This is super small and lightweight!